And I snagged this from
Alyssa
:
1. Where did you and your husband meet? At
The Tap
in College Station
2. How long before you kissed? Maybe a week?
3. Who kissed who first? He kissed me
4. How long from the time you met until you were engaged? 3 years
5. How did he propose? We opened our Christmas presents on Christmas Eve and he said that he had one last gift for me, but that I couldn't have it until midnight. So we begin watching
The Santa Clause 2
and I'm shaking in my pj pants the entire time watching the clock. Midnight rolls around. He hands me the gift and I begin unwrapping it. Aww, it's a puzzle of the 2 of us! And the last piece is nowhere to be found. He pulls the piece out of his pocket and it reads, "Stacey, will you marry me?"
6. Did he pick out the ring or did you? He picked it out with a lil' help from moi
7. Do you still like the ring? Yes!
8. Where was your wedding and reception? Victoria
(details from the reception..)
9. How many bridesmaids did you have and who was your maid of honor? 5 Bridesmaids and Natalie was my Maid of Honor
10. What color were your bridesmaid dresses? Black
11. What was your bouquet made of? White roses, lilly of the valley, and I don't know what else
12. Who gave you away? My Mom and Steve
13.Did you cry during your wedding? No--thanks to the mimosas and Xanax I was nice and calm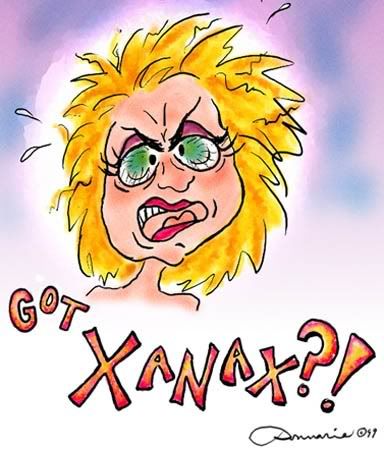 14. What style was your dress? White with a light pink sash
16. Who caught your bouquet? Meagan
17. What flavor was your cake? Vanilla with strawberry filling and buttercream icing
(cake topper that sat on the table)
18. Did you smash the cake onto each other's faces or feed it to each other nicely? We fed it to each other nicely. There would have been some ass beating if there was cake smashing.
19. What was "your song" that you danced to at your wedding? "Amazed" by Lonestar


20. What did you serve your guests to eat? Grilled chicken or filet minon, twice baked potatoes and vegetables (I think??)

21. Where's 21???
22. What was your favorite wedding gift? I don't even know. Maybe our bathroom towels. I still use them everyday and they have held up nicely.
23. What was the worst wedding gift you got? A vase that still sits in the closet, unopened, and unused.
24. Where did you go on your honeymoon? We didn't go on one.
25. Looking back, is there anything you would have changed about your wedding? I wish I had touched up my make-up between the ceremony and the reception. I wish we would have had a normal limo instead of the one we had. I wish my cake hadn't been lopsided and I probably would have picked a different wedding dress. Other than that, it was a great day :)
(these were our "Thank You" cards)
Cheers to many more years!!! I love you, Honey!